Sipalay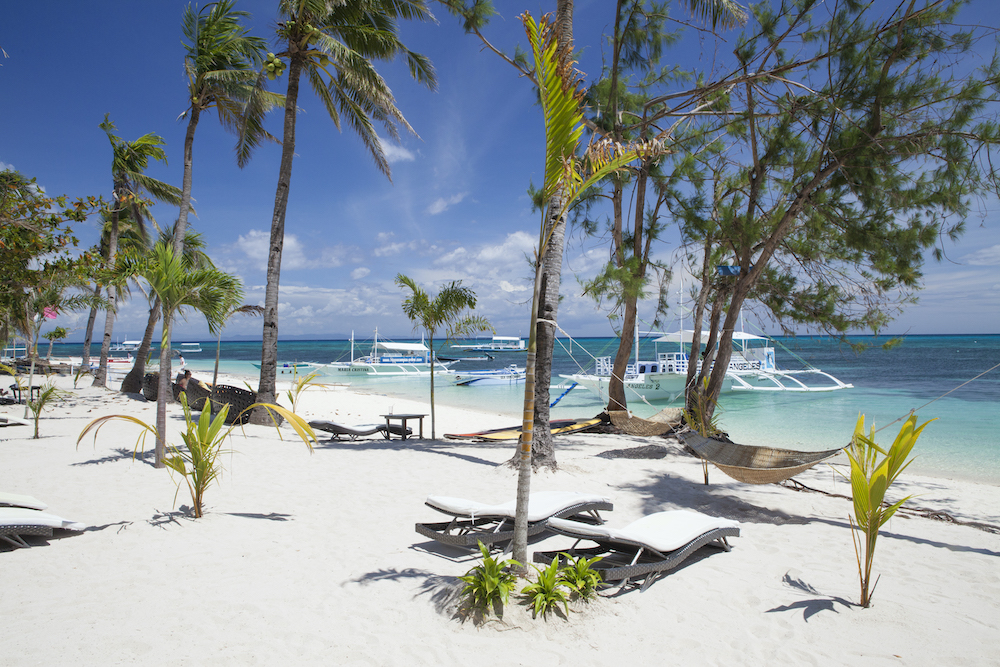 Our partner resort in Sipalay is located directly on the fine sandy Sugar Beach, the most beautiful beach on Negros Island. The pristine Sugar Beach is a true paradise offering a wide range of activities on land and underwater. Surrounded by green hills, the resort is beautifully nestled in the lush scenery of Sipalay. Sipalay offers attractive dive sites in various sanctuary diving areas, perfect for both beginners and advanced divers.
You'll be diving with: Sea Explorers
Early morning dives with thresher sharks at Monad Shoal
Day trips to Gato Island with white tip reef sharks and caves
Day trips to Kalanggaman Island with original Filipino-style island BBQ
Day trips to Sambawan & Maripipi
Late afternoon dives with mandarin fish & sea horses
Prices: Fun diving, Sanctuary fees
Prices: Fun diving, Sanctuary fees
PADI Beginner Courses up to Dive Master
PADI IDCs – Open Water Instructor
Pricing for courses
Languages: English, German, Spanish, Dutch, Filipino
(Other languages on request)
Full rental equipment from size XXS to XXXL, as well as full sets for kids
8-liter tanks for the special use of kids
Sidemount equipment (on request only)
12-liter aluminum tanks with Yoke (INT) valves and DIN valves
Underwater torches
Dive computers
Check-in
The dive center is open daily from 8AM to 7PM. Check-in anytime during office hours. Our staff will show you around, explain the dive center procedures and help you to get your dive equipment ready. The following documents are required for dive center registration: Diver Certificate, Logbook, Medical Certificate
Check-out
Our office staff will have your bill ready for your review when you finish your dives. Payment can be made in cash (EUR, CHF, USD, PHP), or by credit card in USD (Visa, American Express or Mastercard), or via PayPal. Sanctuary fees need to be paid in cash.
Note: The dive center bill is separate from the hotel bill.
Good to know
Temperature: Water 26-30°C / Air 25-33°C
Up to 4 dives a day
Small groups: Up to 4 divers per dive guide; up to 5 divers if one diver is a Divemaster/instructor
Maximum depth: Up to 40m
Nitrox: Up to 32% (with surcharge)
Manager: Jos
Assistant manager: Martin
Dive instructors: Toto, Noveaime
Divemasters: Marrisa, Rex, Lydio, Arnil, Alex
Boat crew: Ramie, Ronald, J.R, Alfredo, Jotham, Poloy, Wewe, Viktor
Office staff: Jamaica, Kathleen, Janine
Compressor staff: Danny, Melvin, Junil
Equipment: Marvin
What's onboard:
O2 equipment
First Aid box
Spare dive equipment
Toolbox
Emergency communication
Camera cleaning station
Complimentary drinking water, coffee and tea
Sea Explorers 2
Fits 12 divers
What's onboard:
O2 equipment
First Aid box
Spare dive equipment
Toolbox
Emergency communication
Camera cleaning station
Complimentary drinking water, coffee and tea