Adventures in Diving
Continue your dive journey by taking the advanced course. Refine your skills and chose amongst the many dive specialities there are. Included in the Advanced course are 5 dives, two of those five are mandatory – the deep dive (up to 30m) and the navigation dive. For the remaining three open water dives, sit with your Sea Explorers Instructor and go through your options. Chose amongst night diving, enriched air (Nitrox), underwater photography, peak performance buoyancy, underwater naturalist and many more.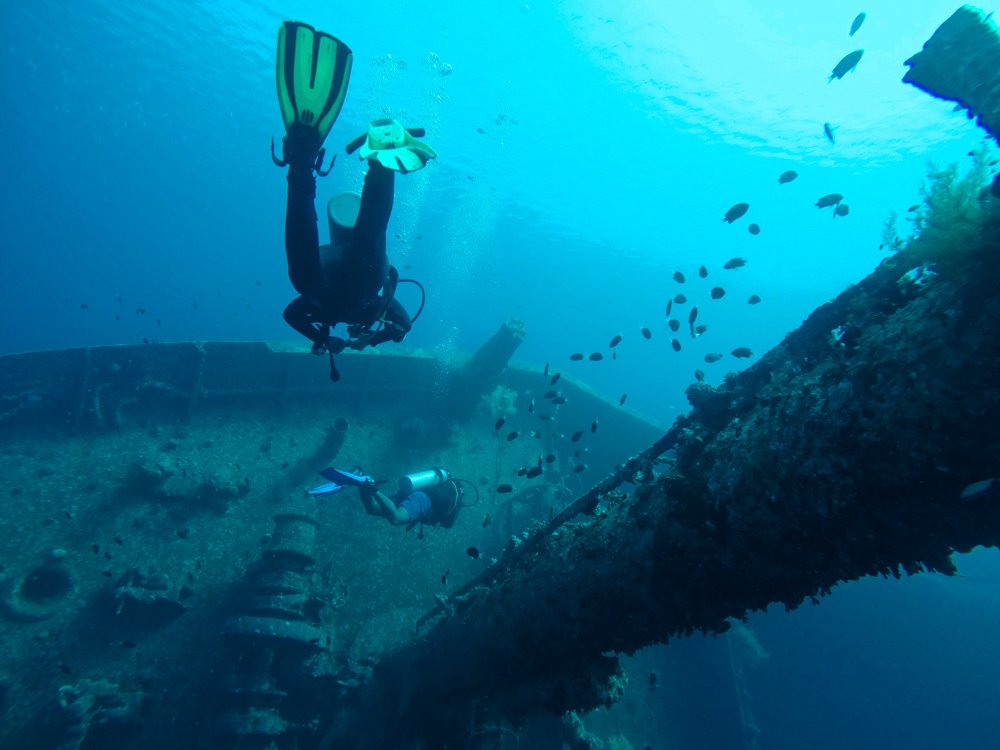 Option A: eLearning LITE*
Be minimum 12 years old
Certified (Junior) Open Water Diver
5 open water dives
Certification card (A Junior Certification Card will
be issued for 12-14 year olds)
All material and equipment
2 days
*Do the theory at home, get in the water right away. After receiving payment for the course, we will send you a code, which gives you access to your course materials.
PHP 14,100
Pre-booked or cash price
Option B: Get your materials upon arrival
Be minimum 12 years old
Certified (Junior) Open Water Diver
5 theory lessons
5 open water dives
Certification card (A Junior Certification Card will be issued for 12-14 year olds)
All material and equipment
2 days
PHP 15,400
Pre-booked or cash price