Open Water Diver Course
Our guests' favorite course! How much more fulfilling can a vacation be when obtaining a certification as an Open Water Diver? Invest around 4 days of your time in learning dive therory, learn a bunch of dive skills in confined water and practice those in 4 open water dives, under direct supervision with your Instructor. Included in the course is a 200m swim and a 10 minute float.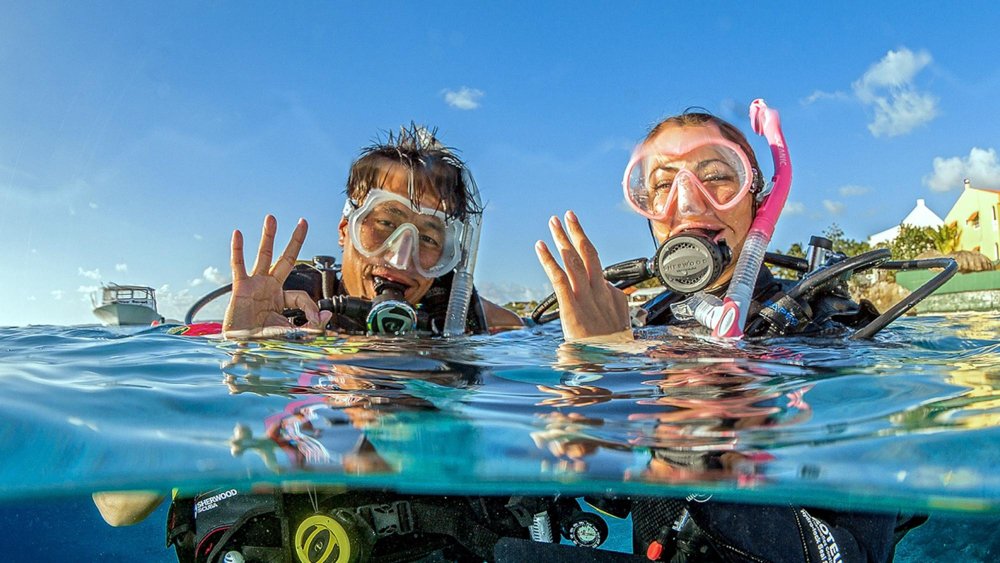 Option A: eLearning LITE*
Be minimum 10 years old and comfortable in the water with adequate swimming skills
5 pool sessions
4 open water dives
Certification card (A Junior Certification Card will be issued for 10-14 year olds)
All material and equipment
3 days
*Do the theory at home, get in the water right away. After receiving payment for the course, we will send you a code, which gives you access to your course materials.
PHP 17,900
Pre-booked or cash price
Option B: Get your materials upon arrival
Be minimum 10 years old and comfortable in the water with adequate swimming skills
5 theory lessons
5 pool sessions
4 open water dives
Certification card (A Junior Certification Card will be issued for 10-14 year olds)
All material and equipment
4-5 days
PHP 18,900
Pre-booked or cash price