Cabilao is temporarily closed. We will update this page when the situation changes.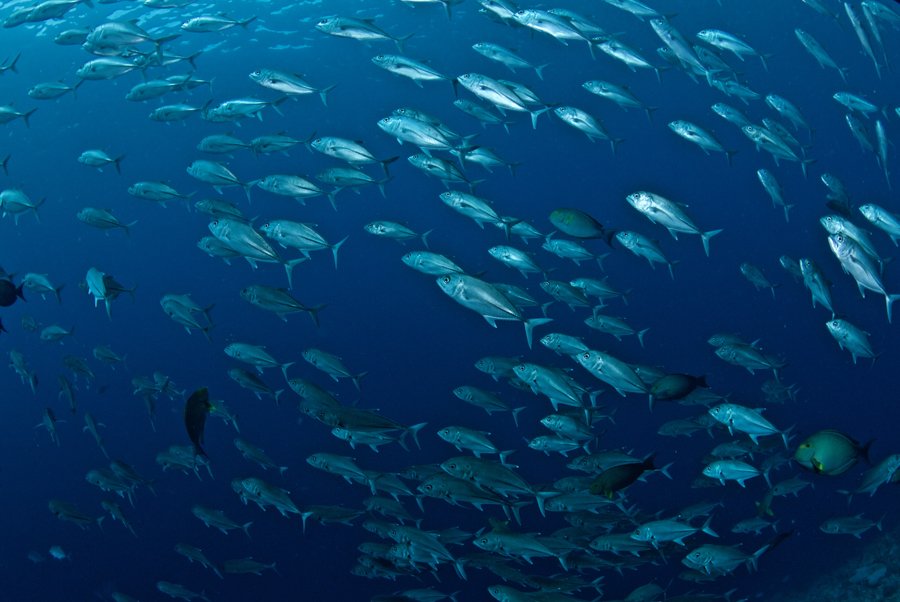 Current View Point
This plateau, approx. 25-30m in depth, is located in the north-western corner of the island, where there is current often. The sandy bottom is full of broccoli and some fan corals, and if you look closely enough, you will find the rare pygmy seahorse. It's also a good dive for seeing whitetip sharks, schools of barracudas and jackfish. The bottom is home to ghostpipefish, many different nudibranchs and thorny seahorses.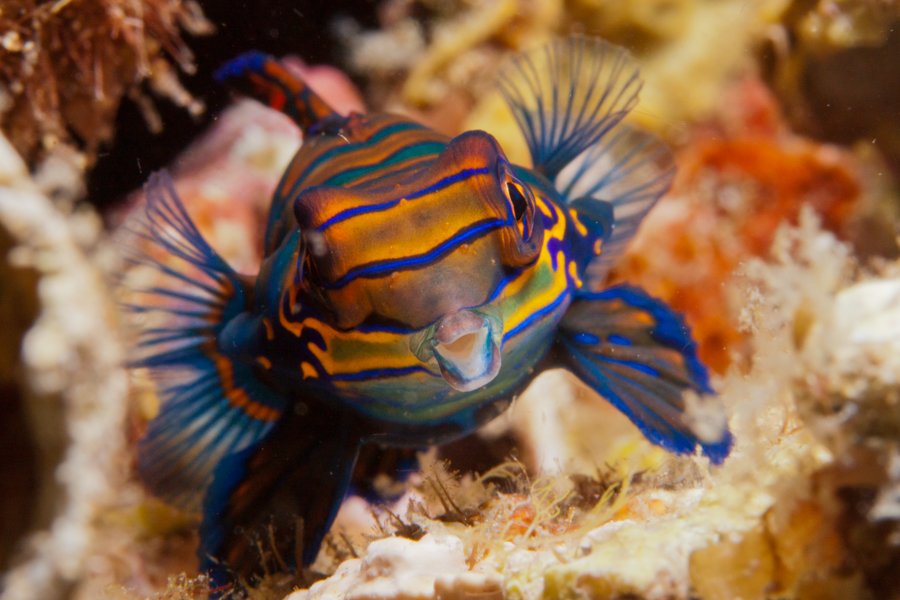 Lighthouse
Next to Current View Point is a slope covered with sea grass and corals going down to 20m. This is a highlight for underwater photographers, as it has a great variety of rare marine life. Several kinds of scorpionfish, different ghostpipefish, pegasus, stargazer, crocodile snake eel, sea snake, many different kinds of shrimp and crabs and the fascinating lightning file shell are all regularly sighted. Don't miss any day or night dives here!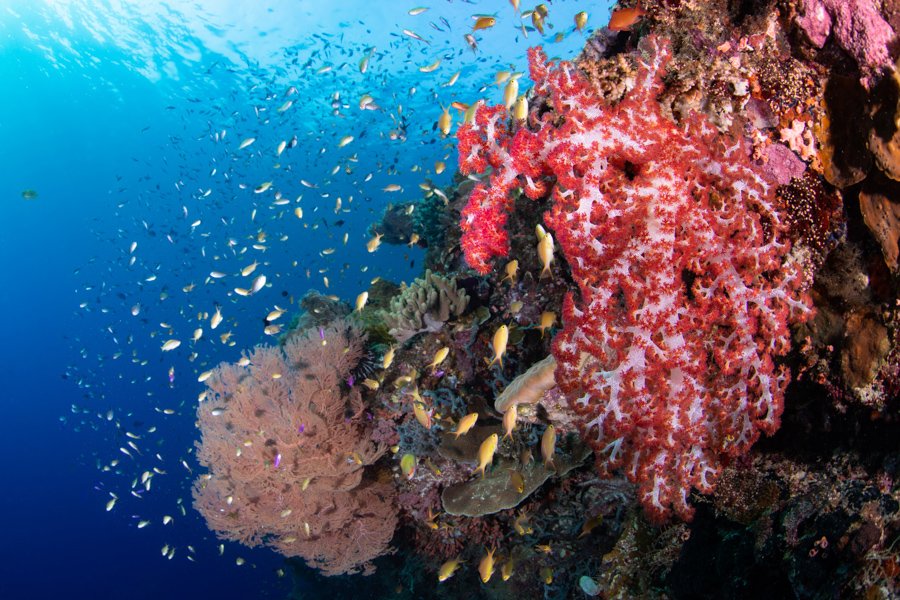 Gorgonia Wall
This wall runs 100m parallel to the shore. It starts at 5m and goes down to 60m and is completely covered with different kinds of corals, giant gorgonians, sponges, as well as many small caves and overhangs. Plenty of coral fishes, rare nudibranchs, frogfish and pygmy seahorses can be spotted here. Occasionally, large napoleon wrasses cruise by. Gorgonia Wall is especially recommended for afternoon dives.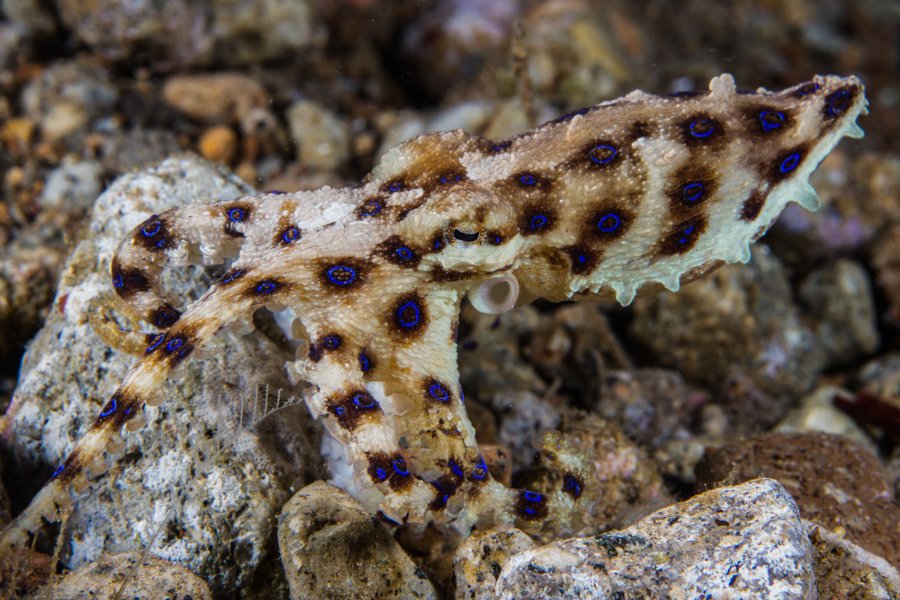 Cambaquiz
This wall at the northeastern tip just in front of Pura Vida Cabilao goes from 10m down to approximately 70m. In some of the many caves you can find baby sharks and at 30m, there is a large cave which you can enter. A gentle slope on the east side of the wall is rich with reef fishes and quite often turtles. Great night diving in the area with stargazers, sometimes wonderpus, octopus and many different kind of crabs and shrimps.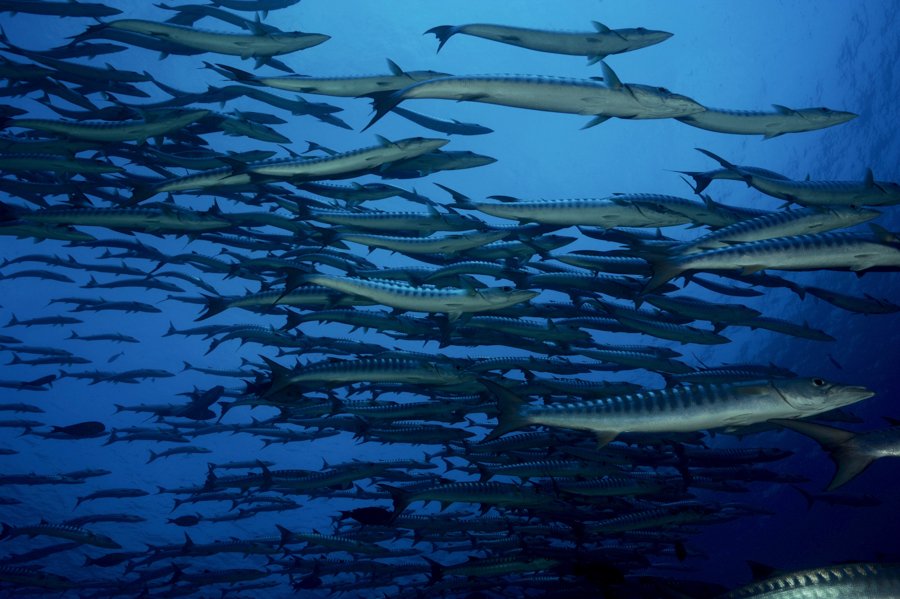 Fallen Tree and Talisay Tree
A gradual slope from the shore to 18m and then a steep wall which slopes down to approx. 50m makes this a great drift dive for the advanced diver. Off the wall and in to the blue, you can sometimes meet schools of large barracudas or even turtles. Frogfish, pegasus and rare nudibranchs are also be found on the slope. At the end of the dive in the shallow area we can spot the beautiful pyjama cardinal fish and other colorful fishes in the hard corals.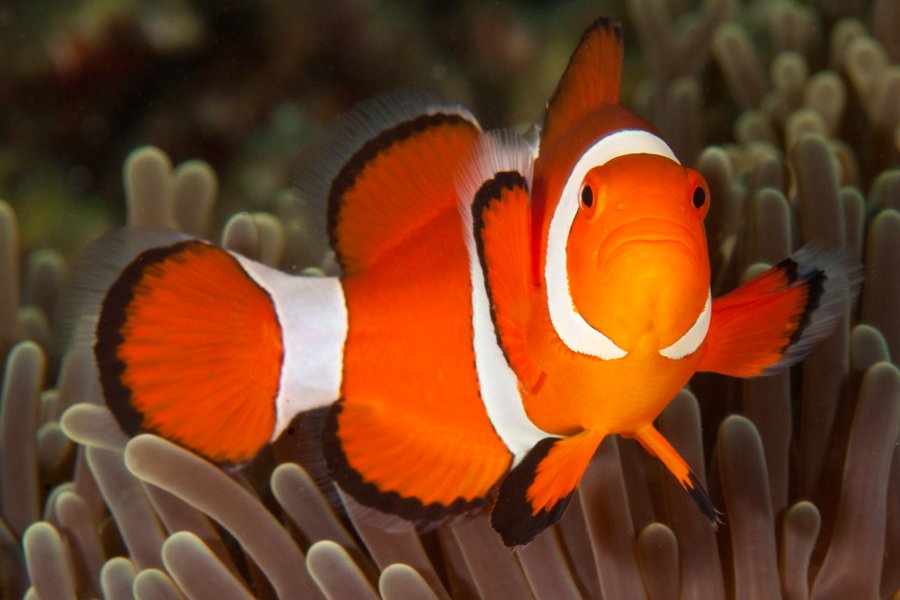 House Reef
It is a good dive site for macro lovers right in front of the dive center, many different species of nudibranchs can be found here as well as the famous long nose hawk fish. There is always a good variety of anemonfish as well as scorpion and stonefish. We often spot sea turtles during our dives here. The dive site is also suitable for novices, photographers and is recommended for night dives.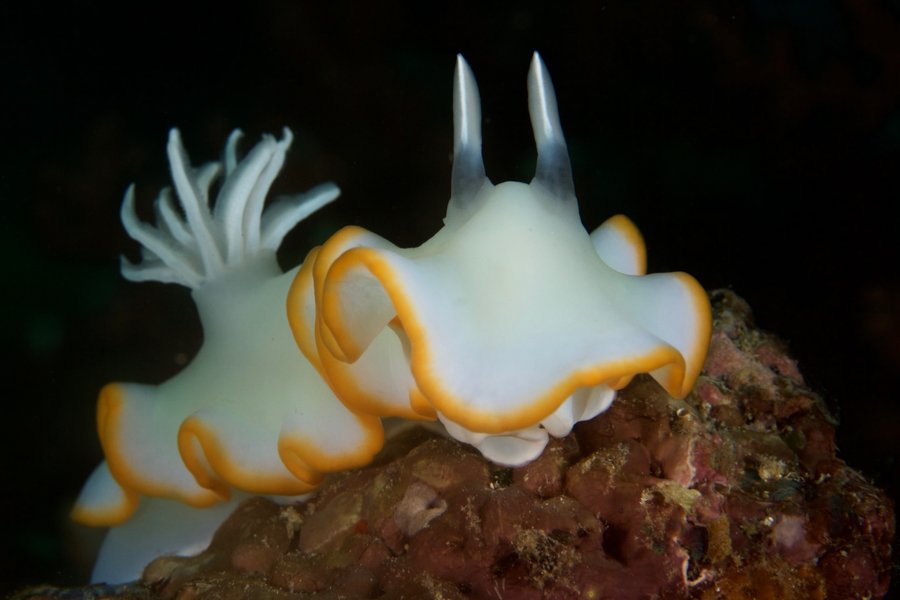 Chapel Point
Excellent spot for the afternoon dives when the sun is in the right angle. Lots of hard coral and caves in the shallow part together with loads of coral fishes. There's a big area with huge table corals. A steep wall down to -50 meters is covered with plenty of soft corals and gorgonians – home of small frogfish and different kind of nudibranchs.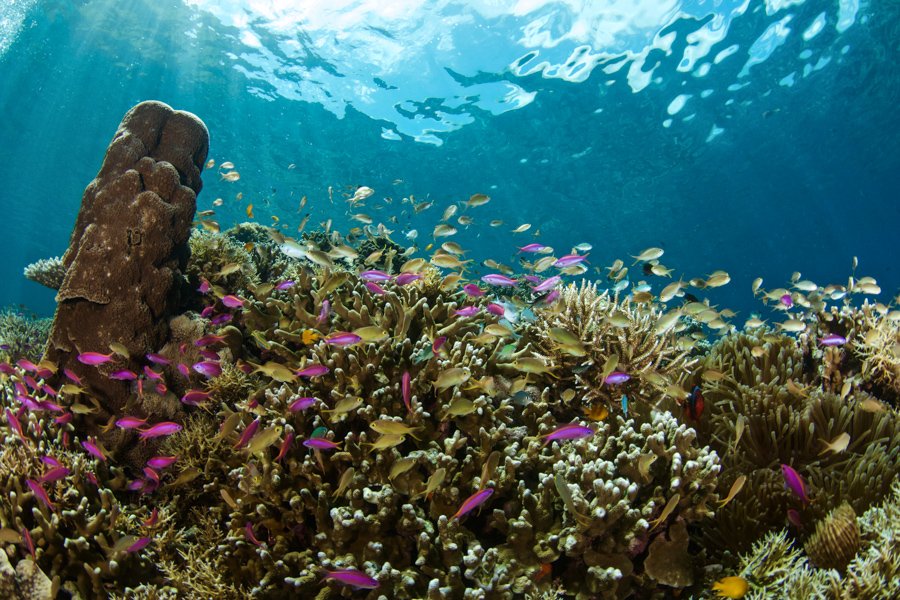 Pangangan Wall
Beautiful muck diving area in the shallow part between the rocks at around -3 to -6 meters. It is the home for pegasus, devil scorpion fish and various nudibranches. A steep wall is starting at -7 meters down to -60 meters with soft and hard corals. Here we usually have sightings of harlekin ghost pipefish, ribbon eels, juvenile batfish and nudibranchs. Occasionally a few whitetip reef sharks and eagle rays are passing by.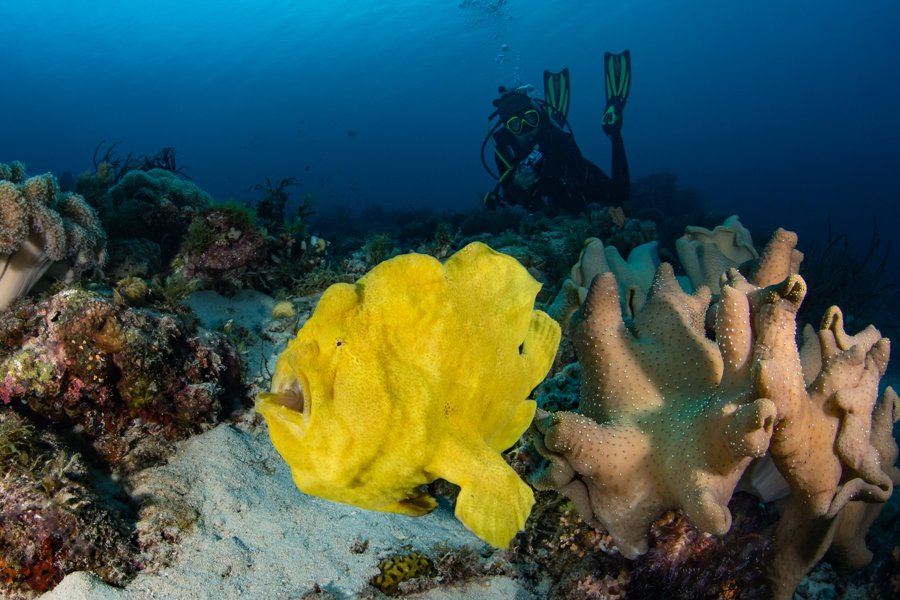 Sandingan Slope
Nice coral garden with sandy spots, sea grass and coral blocks. There's big chance to see stargazers and different kind of nudibranchs, crabs and shrimps. The slope is slowly going down to -30 meters. Frogfish, turtles and often barracudas are spotted here. It's perfect for a morning dive when the sun is still rising.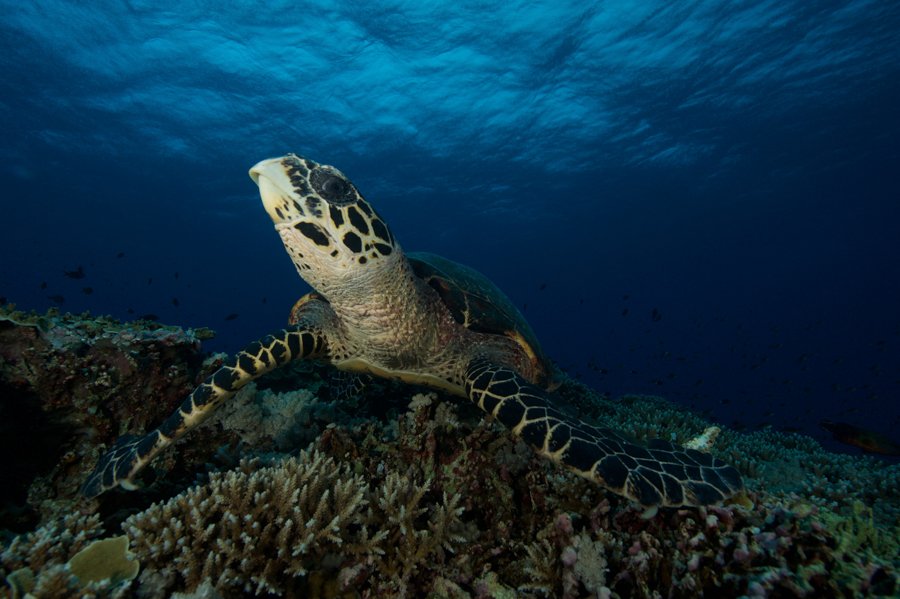 Paradise
A nice wall/slope combination forms our dive spot Paradise. Mostly hard coral along the wall and soft coral and sponges in the shallow are characteristic for Paradise. A big sea grass area with sandy spots and coral blocks is fantastic if you're a fan of muck diving.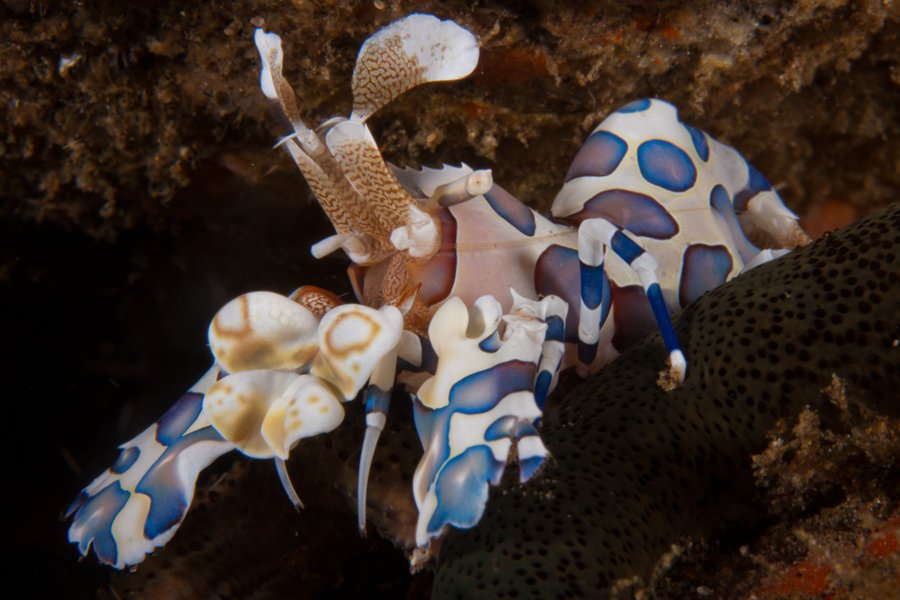 Bamboo Reef
This reef is a perfect spot for afternoon or night dives. There's a seagrass area from 3-9 meters with coral blocks, sponges and soft corals. Many anemones give home to various species of anemone fish and shrimp. This spot is suitable for beginners as well as experienced divers. During evenings you can see different kind of octopus and cuttlefish and also big turtles.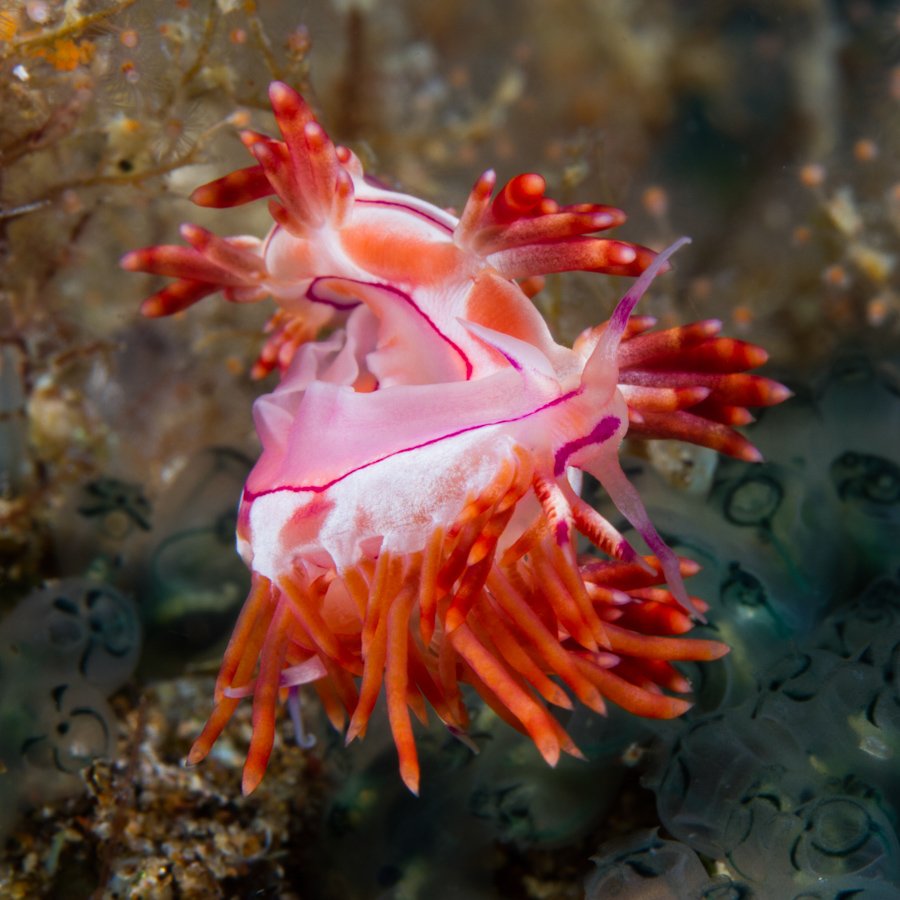 Talisay Pier
It is a steep slope and wall down to more than 60 meters with interesting hard coral formations. Many nudibranchs and reef fishes call this place their home. Also a group of barracudas is generally seen here in this area. The shallow part is covered with sea grass and blocks of corals.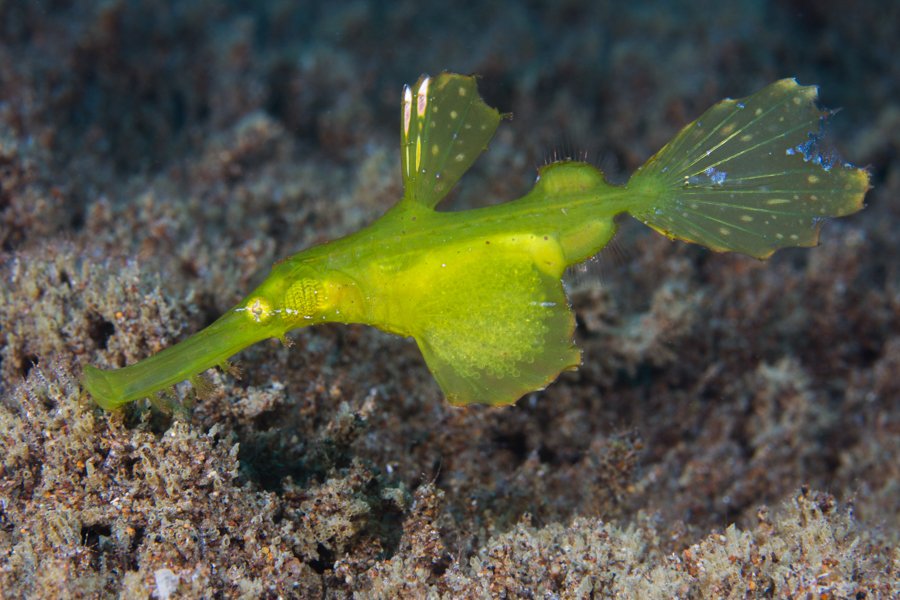 Lighthouse Two
This one is a very nice slope with sandy bottom, which is partially overgrown with sea grass and individual coral formations. It gently declines from shore to the wall to a depth of approximately -20 meters. It is home to a great variety of species, e.g. devil fish, leaf fish, robust and harlequin ghost pipefish, little sea moths,
stone fish, eels, bended sea snake, harlequin shrimps, mantis shrimps, an extraordinary variety of nudibranchs, occasionally eagle rays, sea turtles and octopus (blue-ring, mimic). In about -26 meters you can also see different kinds of pygmy seahorses.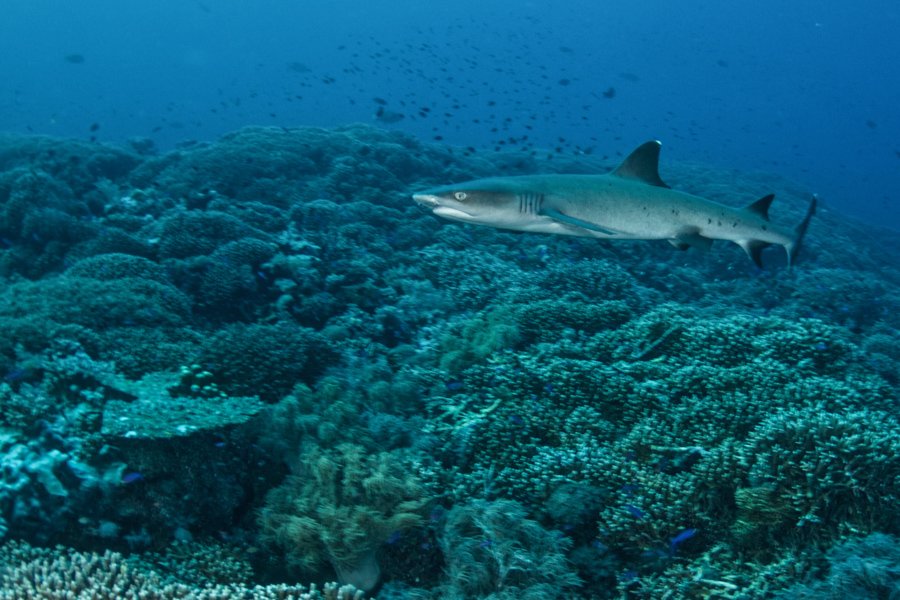 South Point
It's a great wall with overhangs & caves which is totally covered in corals and it drops down to approx. 60 meters. The dive site is located at a "corner" where slight currents can occur. Spectacular formations of hard corals at a depth of 5 to 12 m have been growing here undisturbed for centuries. Observe the "fight for light"
between the corals and the "construction of different floors" – home to an abundance of coral fish. Along the reef, schools of mackerel and many other fish are patrolling. In flat caves at 20m you have a chance to see whitetip reef sharks.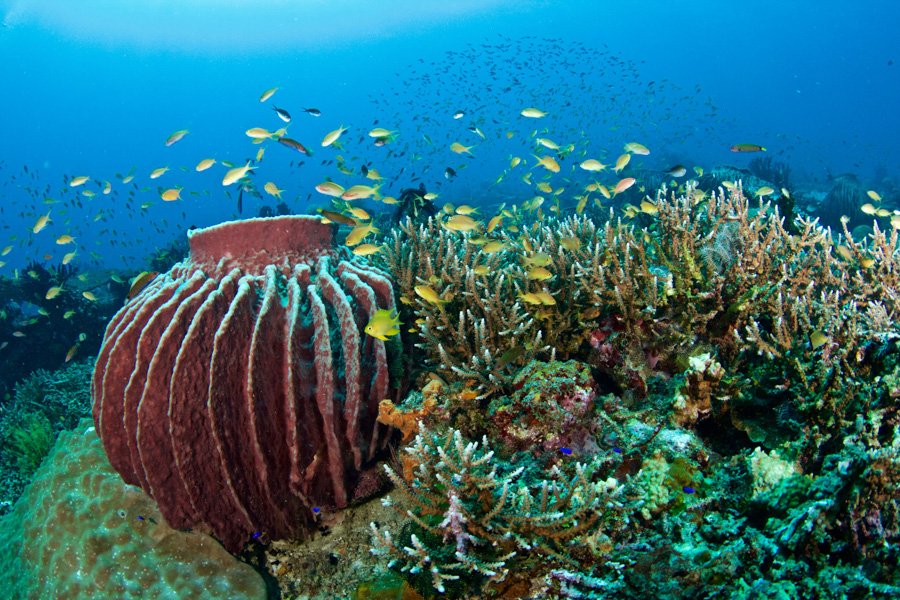 Balay Reef
Another dive spot with coral gardens is Balay Reef – a good mixture of soft and hard corals. The wall runs about 100m parallel to shore, starts at 5m and drops down to approximately 60m. The wall is entirely covered with corals of all kinds and has numerous small caves and overhangs. This is the place where you can find really beautiful big gorgonians! Countless coral fishes in all colors are always present plus Napoleon fish and rare nudibranchs as well as frogfish can be seen.
Diving is always possible here. It's best in the afternoon, when the sun illuminates the wall.