Around Dauin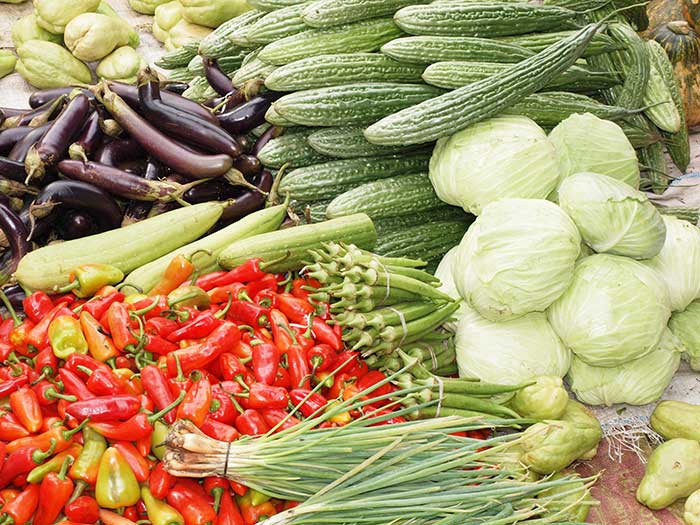 Malatapay Wednesday Market
Every Wednesday just a few kilometers south of Dauin you can visit a very interesting market of Malatapay. Beside a big cattle market you can find local vegetables, fruits, tobacco as well as clothes, tools and other articles of daily use and of course fish in different varieties. The right place as well to try once Philippine specialties like kinilaw or lechon baboy.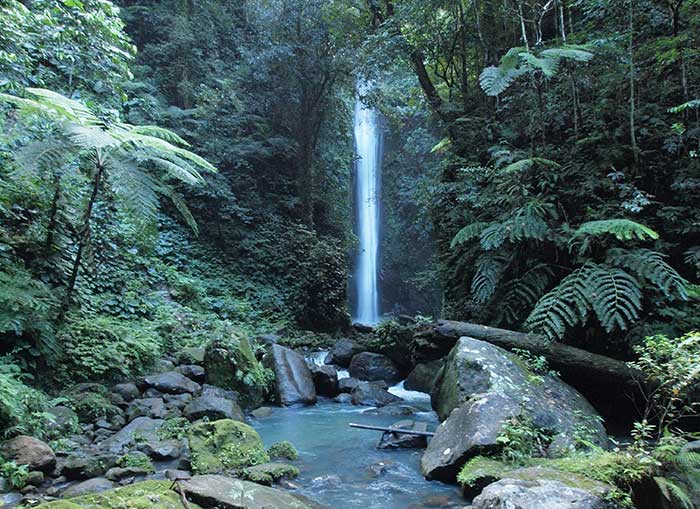 Casaroro Waterfall
A nice half day trip to the worth seeing Casaroro Waterfall. About half an hour by car via Dumaguete to Valencia then, depending of the conditions, another half an hour by car or Habal Habal (motorbike with driver) to the entrance of the nature reserve (small entrance fee). You have to prepare yourself for a small exercise, there are about 300 steps downwards into the valley. After a beautiful walk along the river in tropical, rainforest like area you reach the waterfall with a nice basin which invites to have a refreshing swim.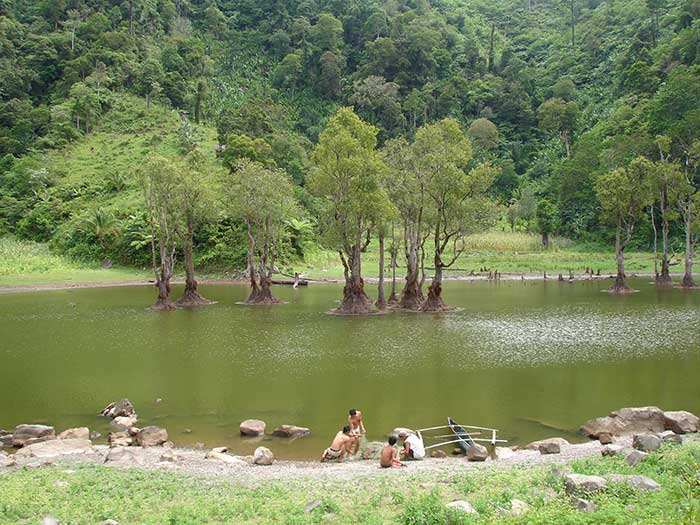 Twin Lakes
Balinsasayao and Danao Lake, 850m above sea level, a protected area, a Philippine forest like 500 years ago. The surrounding mountains are between 1240 m and 1480 m high. Around 180 species of trees, around 113 species of birds , 27 different kinds of mammals and around 49 different kind of amphibians and reptiles making this a unique place to explore.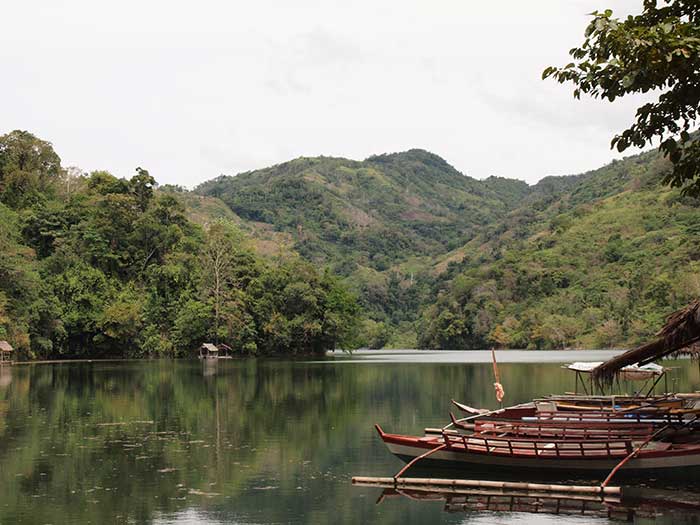 Balanan Lake
An enchanting place in the mountains of Siaton. Explore the lake during one of the round trips, take a short walk to the waterfall or simply appreciating natural and relaxing scenery, you can also rent a kayak to go across. If you're up for the thrill there is also exhilarating zipline that goes across the lake. A don't forget to visit the refreshing swimming pools with fresh water coming from a natural source. A place worth visiting.